iBL API updates - HD Store You want HD? Show me the money
Just a small update between iBL revisions 366 and 373. Details of store purchases now include a flag to state if the version purchased was in HD or not.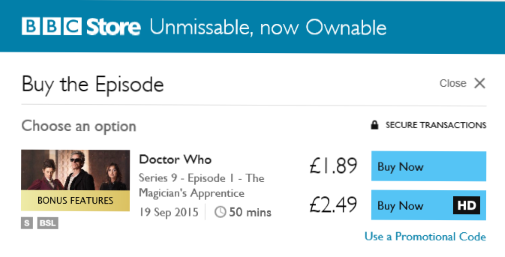 The BBC Store website has a couple of FAQs on HD content and availability.
---
---